September 27th, 2008 -- by Bacchus
The last time I drooled over Annie Cruz here on Erosblog, I called her "painfully beautiful", in part because she was in dominatrix mode. But I really do think she's a whole lot of hotness in a not-very-big package.
Which is why I cannot resist sharing some of the more modest scenes from this girl-girl nude wrestling match (conducted at Ultimate Surrender) in which Annie Cruz loses catastrophically to Samantha Sin.
Cruz (right) starts out looking confident and disdainful:
But it's not long before she's the first to lose her underwear, to the delight of the audience: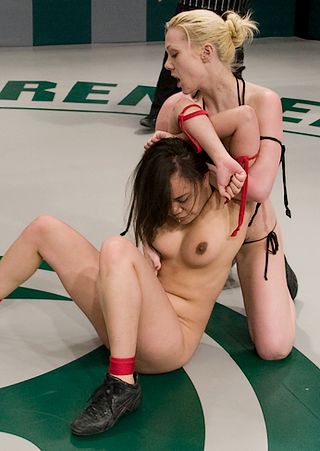 And she just can't seem to avoid being woman-handled by the stronger Ms. Sin: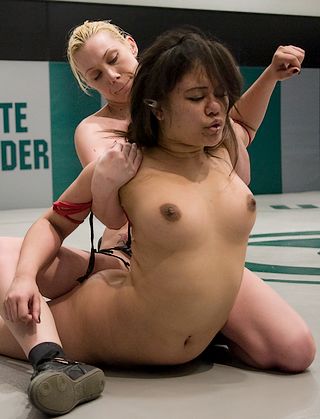 By this point, she doesn't have much fight left in her: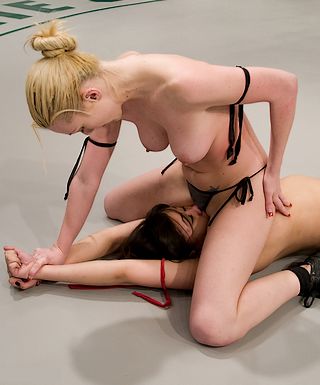 Which means, she's about to start "enjoying" the "surrender" part of the evening's program.
Similar Sex Blogging: