October 11th, 2008 -- by Bacchus
I don't do very many pure "go buy some shit" blog posts, because it's very easy for sex blogs to go overboard that way. But sometimes I see something that's just too deliciously bizarre not to point out.
Anyway, last night I went surfing to The Stockroom to see what was new in sex toys, and what I discovered instead was new sexy stuff in their masks and BDSM hoods areas.
What caught my eyes in particular were their expensive, spectacular, and surreal leather bunny hoods, in black or white: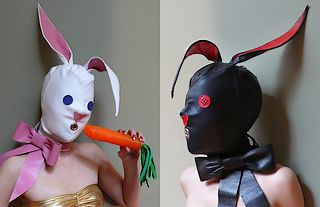 (Sadly the carrot dildo is not included.)
Continuing in the animal vein, check out this scary-but-very-handsome zippered dog-face hood: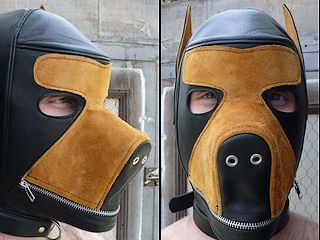 You may or may not find these sexy, but you've got to admit they catch the eye!