December 11th, 2008 -- by Bacchus
Poor Cinderella, given nothing but rags to wear as she is forced to scrub the endless castle stairs with her bare hands and a bucket of ice-cold water: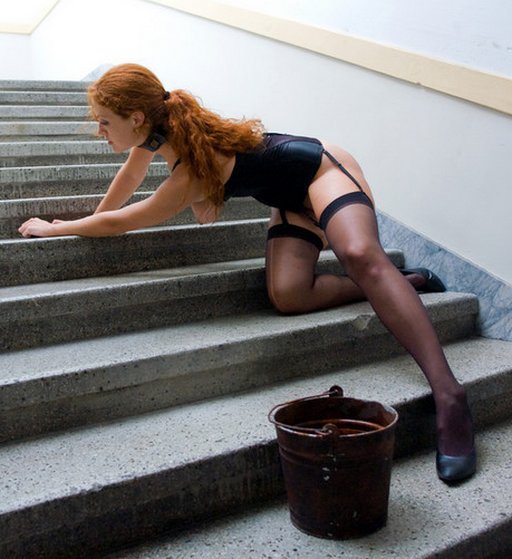 Do you think her prince will ever come?
As Beavis and Butthead would say: "Heh, heh. Yah. He'll come, all right. On her face!"
Of course that's not actually Cinderella, it's Sabrina Fox, finishing up her advanced slave training at The Training Of O.
Similar Sex Blogging: