December 18th, 2008 -- by Bacchus
I am not making this up. Mexican Playboy did a photo shoot of Maria Florencia Onori as the Virgin Mary, and the result was a bunch of pissed-off Mexican Catholics.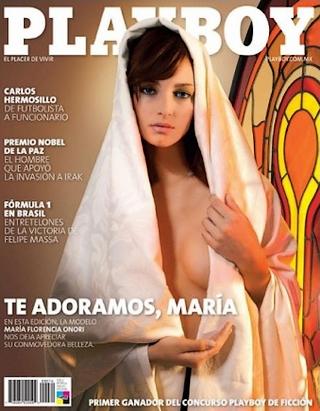 I myself think Maria is beautiful, and don't have a lot of time for Christians who despise female beauty to the point where they freak out when it's associated, however indirectly, with their holy figures: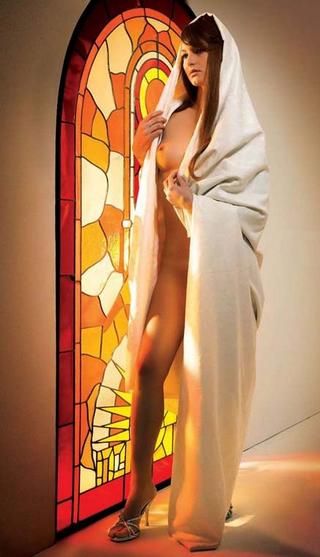 I got this from Violet Blue, who has many more details.