January 30th, 2009 -- by Bacchus
I don't quite understand why we don't see more of this sort of thing in bondage porn. There's many a man out there who never misses an opportunity to grab, pinch, or nibble on an exposed nipple; and what's bondage good for, if not for preventing those little automatic protective slappy motions that women make as unconsciously (and as necessarily, I'm sure) as they breathe?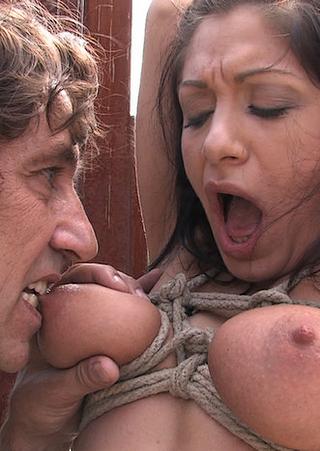 Picture is from this shoot at Public Disgrace.
Similar Sex Blogging: