November 30th, 2009 -- by Bacchus
It's not every day that one of my favorite and longest-running sidebar-linked sex bloggers does a porn shoot with my favorite porn production company. In fact, it's never happened before. So, I'm delighted to announce that Mistress Matisse's shoot for Kink.com (at their Everything Butt site) has finally gone live.
Now, mind you, given our long virtual association, it would strike me as a little bit weird to show you the closeups of Mistress Matisse cheerfully shoving a huge black dildo up Bobbi Starr's butt, no matter how much of a hottie you think Bobbi might be (and she totally is). And, to be honest, the free sample gallery from the shoot doesn't show us as much of Mistress Matisse as I was hoping for — as is typical, the focus in a Kink.com shoot is on the submissive in a large majority of the pictures.
Nothing for it, then, but to fire up Kink On Demand and buy the whole shoot (so I could look for more/better pictures). (Full disclosure: when I say "buy", I'm speaking loosely; Kink On Demand uses a virtual currency called Kinks, which cost money. However, I send enough traffic their way that they sometimes provide me with a few promotional Kinks, which I then hoard like a horny dragon until something like this comes up that I simply gotta see.)
Nor was I disappointed in my Kinks expenditure. Herewith, Mistress Matisse in living color [note: the Everything Butt image has been replaced, at her gracious but emphatic request, by a different image she provided]: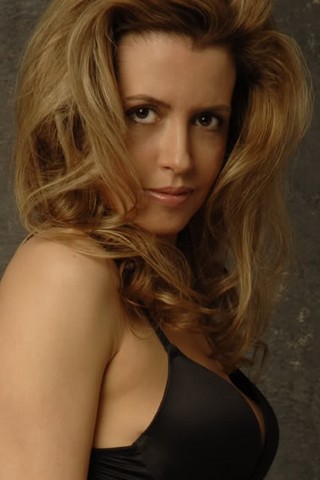 Here [we return now to the originally-scheduled Everything Butt photos] she is in the world's most barren office, hard at work with the cutting-edge info tech of the early twentieth century: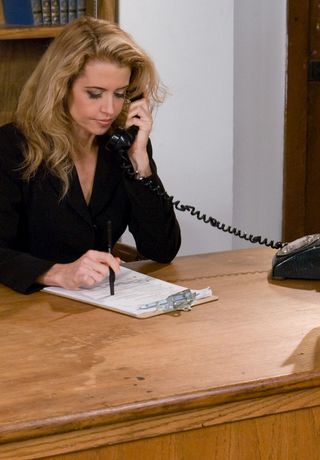 Whatever her job, though, you cannot argue with perks that include Bobbi Starr: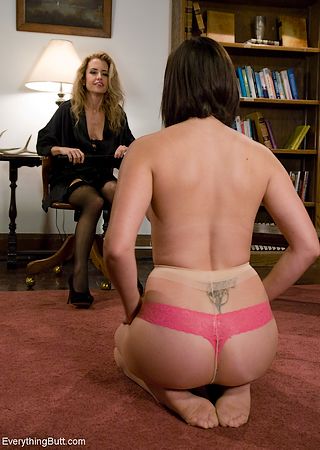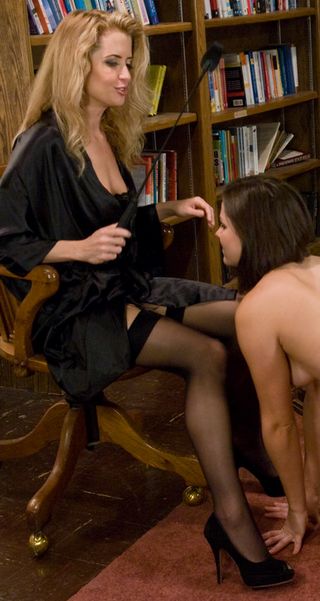 Similar Sex Blogging: