April 13th, 2010 -- by Bacchus
So, I was mucking out the Augean stables that are my email inbox. And there, from 2007 (!), I found an email from reader "S" linking me to a most amazing thing: a 1976 Spiderman comic offering some very basic sex education in concert with Planned Parenthood.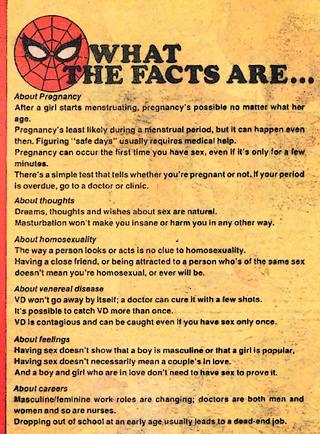 Years late, but I'll say it anyway: Thanks, S!