May 6th, 2010 -- by Bacchus
I think this Sex And Submission gallery may feature more kinky sex practices and activities and overall different flavors of fetish fuel than I've ever seen in one free porn gallery before.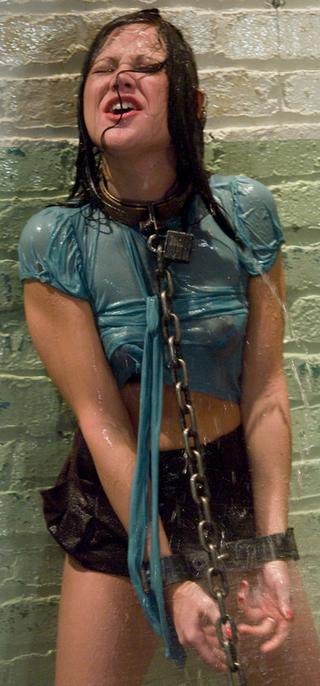 There's chains, and shackles, and water hoses, and wet clothing, and ball gags, and spider gags, and a cage, and several different bondage blowjobs including one from inside the cage, and some buttsex of course, and an electric shock toy, and some boot licking, and some pussy fisting, and some forced orgasms with squirting (into her own mouth, even), and some cum on her face and… well, I'm sure I missed something.
The shoot stars Sindee Jennings, and she's a very busy girl.