May 31st, 2010 -- by Bacchus
Just a little vignette found on alt. binaries. pictures. erotica. cartoons. Note how the caption functions as one of your better short stories, cramming quite a bit of plot into a just a few words: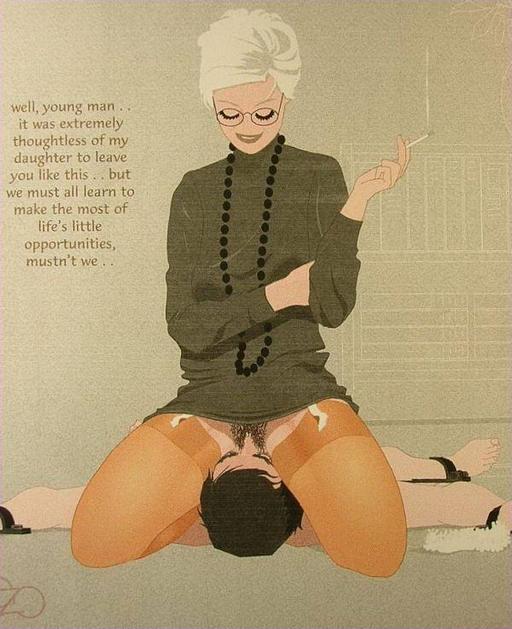 "Well, young man, it was extremely thoughtless of my daughter to leave you like this…but we must all learn to make the most of life's little opportunities, mustn't we?"
Artist is Rodzo.
Similar Sex Blogging: