July 27th, 2012 -- by Bacchus
You don't often see such unambiguously gay porn without also seeing a great wodge of flapping penises. Not that there's anything wrong with that! But my attention in porn, after all these years of blogging about the stuff, is always drawn to the unusual photographic composition: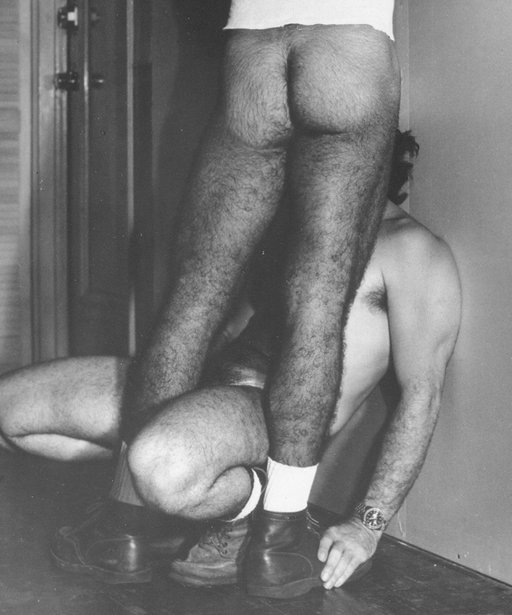 Found by BJ, who has been ErosBlog's go-to source for vintage gay porn since, like, 1993.
Similar Sex Blogging: