December 8th, 2012 -- by Bacchus
So I saw something this Christmas season at The Stockroom that totally made me go "Ho ho ho!"
The Glass Candy Cane is a gorgeous stocking stuffer that could totally stuff other stuff too if you get my drift and I know you do: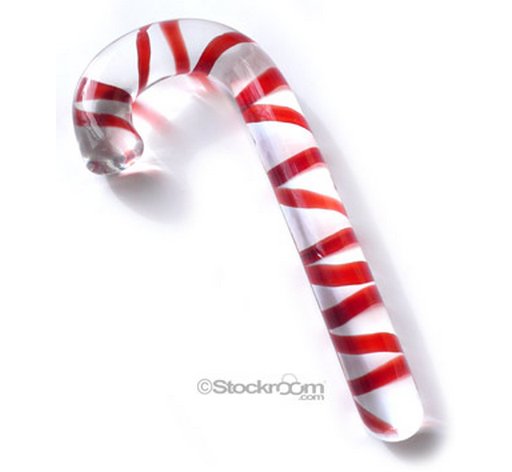 Even thought it's a large (12 inches overall length) Pyrex-glass insertable sex toy, it still manages to look (almost) totally innocent — and very festive! — sitting right there in the Christmas stocking for the world to see. That's a bonus and a half. The sales copy reads:
The slippery smooth, long end of the shaft provides 6.5 inches of delicious Pyrex pleasure, while the curved end can be used to target more hard-to-reach places. Made of waterproof, hypoallergenic, odor and phthalate-free Pyrex glass that wonderfully retains and transmits heat and cold, this firm, hefty stick is sure to bring gasps of delight – on Christmas morning or any morning.
Similar Sex Blogging: