October 11th, 2013 -- by Bacchus
The visually-striking debauchery at The Upper Floor (which is Kink.com's venue for relatively fancy BDSM orgy-parties staged for the enjoyment of invited guests and paying online customers) recently featured a number of really nice scenes in which the slaves and customers were enjoying playing with each others' breasts. As usual, I like to see porn where the players appear to be having fun: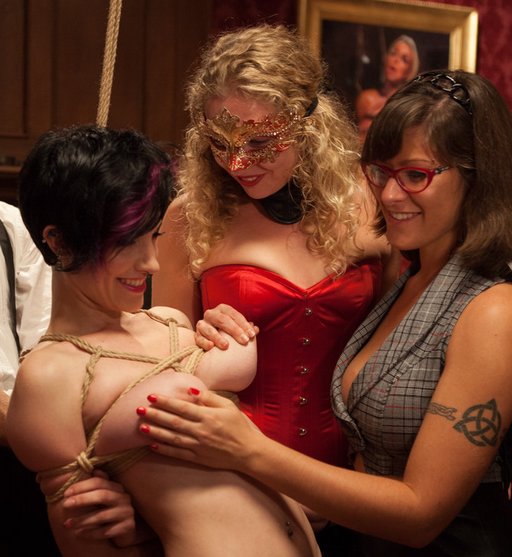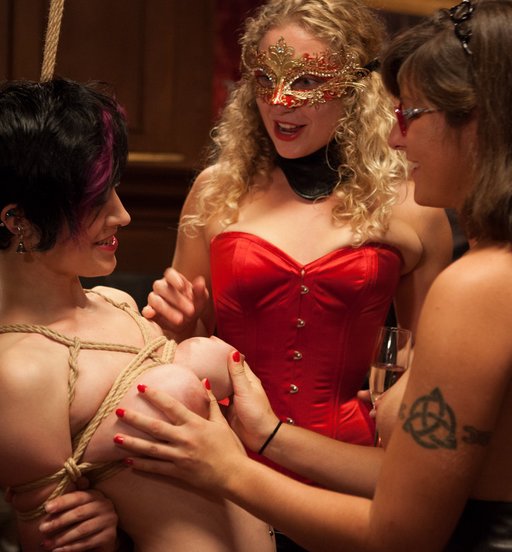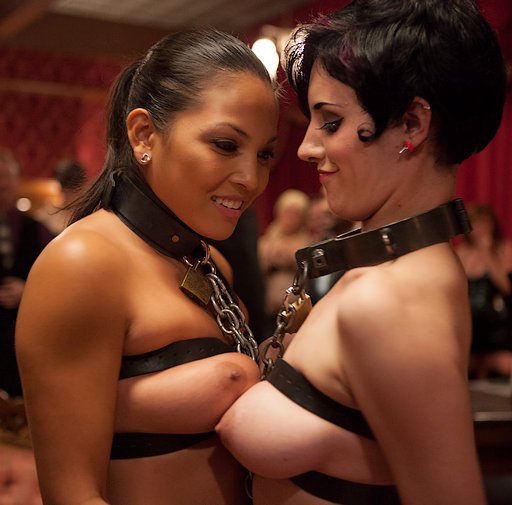 These are from the most recent (October 4) update. Pictures are from the member's area but there are some related shots in the free promotional gallery.
Similar Sex Blogging: