November 12th, 2013 -- by Bacchus
We should never forget the importance of finding-and-making your own fun whatever the rest of the world might think: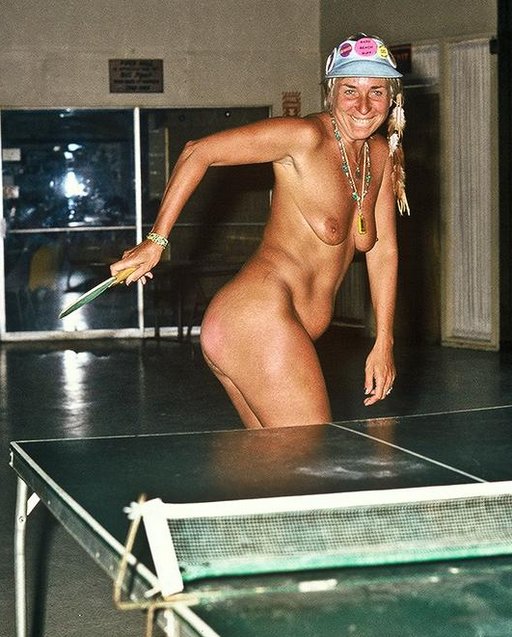 This grinning naturist spanking her own ass with a ping-pong paddle dates from the early 1980s. The location is the famous Glen Eden camp in California, and who can deny that this camper is having a great time?
Via Spanking Blog.
Similar Sex Blogging: