December 4th, 2013 -- by Bacchus

We're barreling down the home stretch to Christmas 2013, so you should now pay heed to The Stockroom's annual Sexmas sale. When searching for sex toys that look great coming out of a stocking, I always recommend art glass. This year, maybe something in an anatomically-correct Helmet Head butt plug?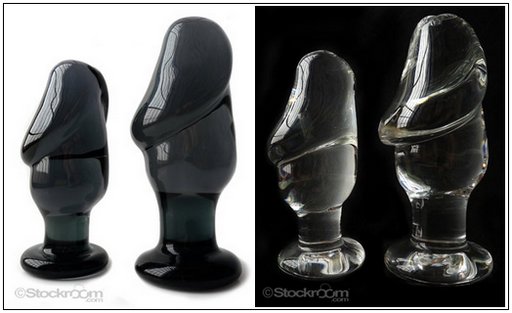 These are like movie-theater popcorn buckets; they come in large, extra-large, 2x, and 3x sizes. Don't let your eyes get bigger than your bottom!
Similar Sex Blogging: