February 6th, 2014 -- by Bacchus
I can't tell whether this dentist offers an unusually broad array of services, or whether he's just flexible about the payment methods he accepts: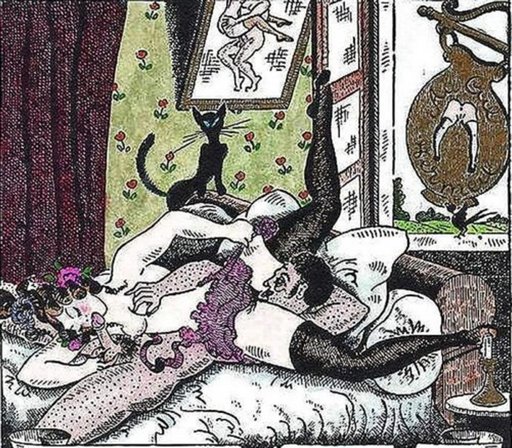 There are hints at the bottom of this image that it's been cropped from a larger scene that includes a scroll and likely a caption. But I couldn't turn up the uncropped picture, nor any attribution. Does anybody recognize the artist from that distinctive-looking style?
Similar Sex Blogging: