June 4th, 2014 -- by Bacchus
The Nymph — who is eternally young at heart — returned from Target yesterday bearing these Lucky Charms panties: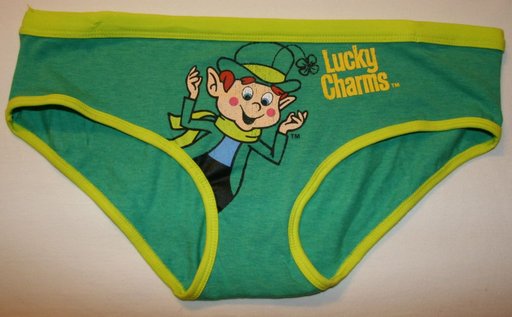 Cute as hell? You betcha! But I am astonished that such a kid-oriented brand agreed to license its trademarks for this purpose. And did they really condone the placement of the final artwork, with Lucky The Leprechaun's lecherous eyes directed so, ah, lecherously?
Similar Sex Blogging: