October 22nd, 2014 -- by Bacchus
The link list is a venerable web archetype. Almost as soon as the World Wide Web was invented, one of the earliest sorts of webpage was a list of links to fun things elsewhere on the web. And just as soon as porn appeared on the web, porn linklists followed.
Good ideas never go away, they just get refined. And The Porn Dude is a highly refined porn link list. It offers over 750 links in 55 categories, from amateur porn to XXX comics: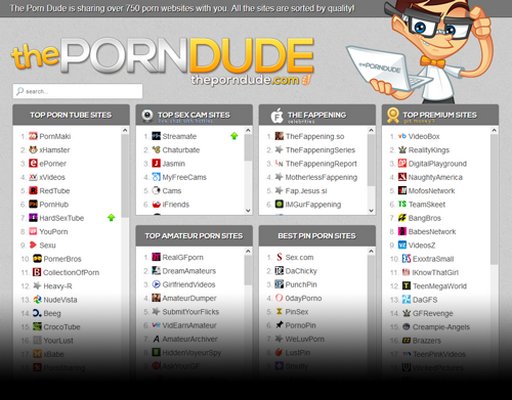 Many of these links will be familiar to seasoned porn surfers, but unless you're even more highly jaded than me, you'll find not only sites that are new to you, but entire categories of sites that are new to you. Did you know there were a dozen different porn search engines?
Enjoy!