June 9th, 2015 -- by Bacchus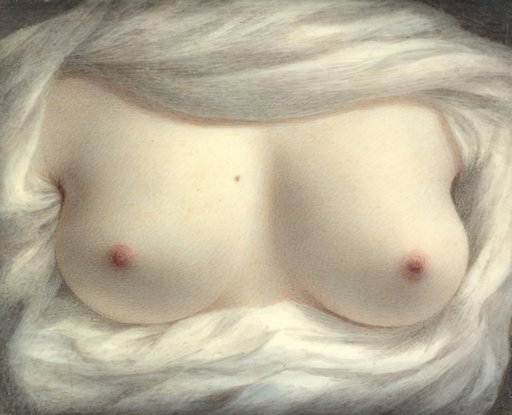 According to Wikipedia, American miniaturist Sarah Goodridge painted this self-portrait of her own breasts in 1828, at the age of 40. She called it Beauty Revealed, and gifted it to Daniel Webster following the death of his wife, perhaps in an effort to get him to marry her. (He didn't.) The painting is a small watercolor on ivory, said to be thin enough for light to penetrate and give the breasts a certain glow.
Thanks to a loyal ErosBlog reader (who sometimes comments here as "a fan of moral erotica") for sending this in.
Similar Sex Blogging: