September 4th, 2015 -- by Bacchus
I want to think that this enthusiastic and delighted young lady is having more fun at the play party than she ever imagined she would: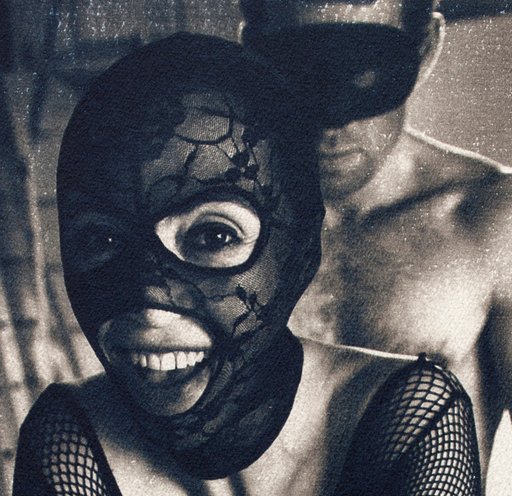 You're looking at a detail from a photo on Tumblr by photographer Laurent Benaim. My discovery of Benaim's Tumblr when sourcing this photo was an entirely unexpected delight; it has pages and pages of gritty (and sometimes transgressive) photography, mostly BDSM but featuring a variety of other fetishes as well. Normally I balk at "artsy" photographic styles that seem intent on subverting the clarity of reproduction that is photography's chief benefit; but in this case I'm willing to make an exception.