September 22nd, 2015 -- by Bacchus
The 1934 Motion Picture Production Code (usually called the Hays code) took a lot of the edgy sexy fun out of the movie industry. Here's a famous photo shot by legendary Columbia Pictures "stills man" A.L. "Whitey" Schafer to protest the new rules. You'll like it: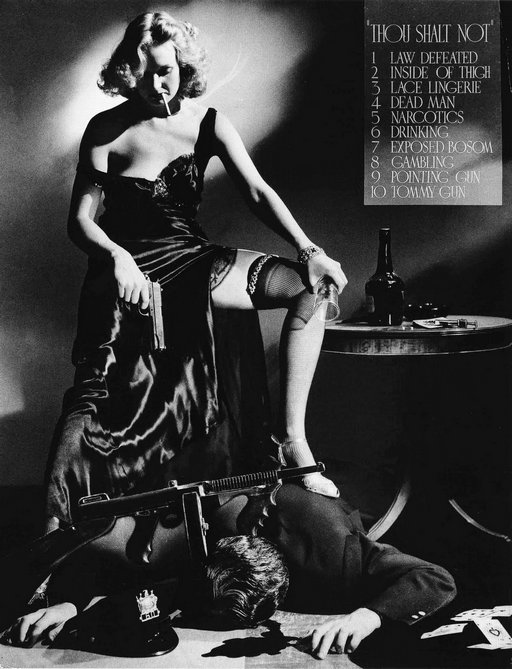 And here's a different reproduction with better visual contrast, although as it's a photo of an old print, the price is some distressed detail due to wear-and-tear.
Oddly, none of the sources I consulted about this photo identified the model.
Similar Sex Blogging: