October 27th, 2015 -- by Bacchus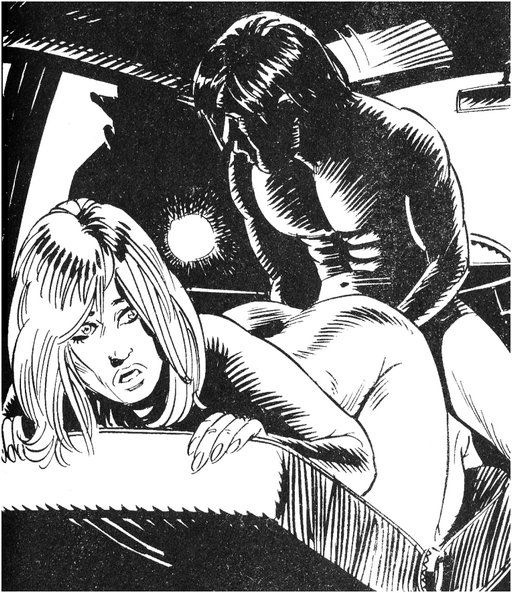 This is one of those pictures that may require explanation for today's young adults. There was a time (before your time) when society disapproved rather more strongly than it does today of unmarried people having sex; and it was, as a consequence, rather harder to find a warm, safe, and private place under a roof to get it on. All of society was organized specifically to make "premarital sex" supremely inconvenient; and young people were frequently kept from being alone together in privacy anywhere that older married people could control.
But cars in those days were a lot larger inside, and so the common game was to go and "park" in some secluded place; every town had a preferred spot, and it was often called "lovers' lane" or some variation on that theme. The social fiction was that people in all these parked cars were "just making out" or engaging in "heavy petting", but there was room and opportunity for outright intercourse, which thus often happened. In smaller towns or more conservative places, bored cops without enough to do would sometimes police these lovers' lanes, shining flashlights into the steamy-windowed cars and making enough of a presence to deter "making out" from getting too serious. Humiliations, predictably, tended to ensue.
Similar Sex Blogging: