November 25th, 2015 -- by Bacchus
Julia de Lucia from Pascals Subsluts has a smile on her face (especially in the second photo) that says "this leather couch is about to get real sticky":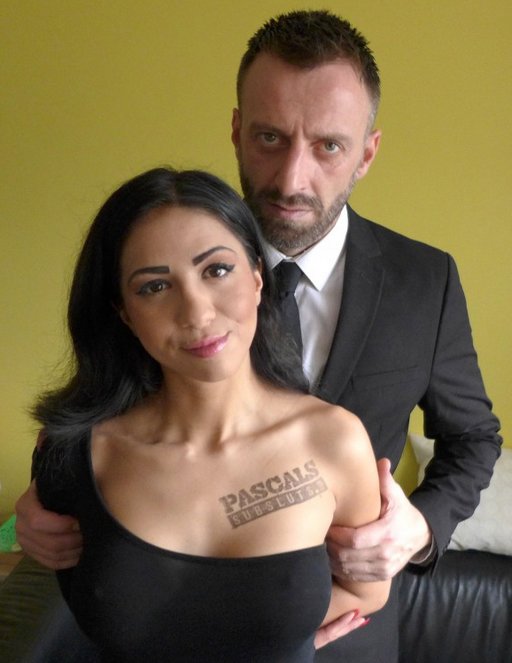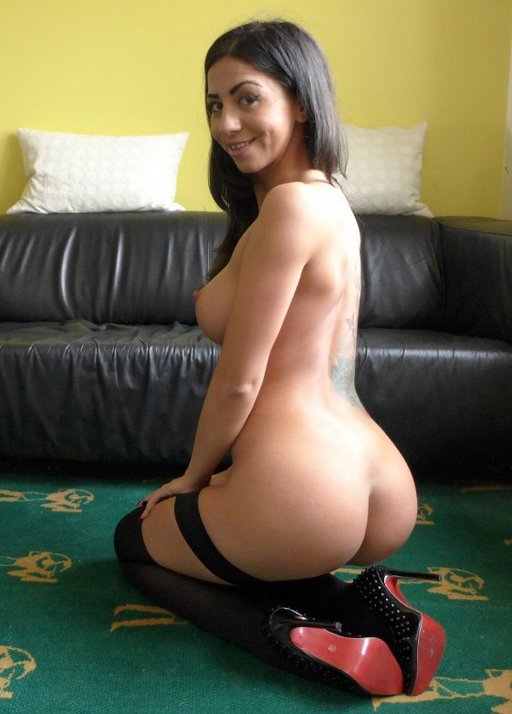 PascalsSubSluts.com is a newer site that Bondage Blog recently described as "a rough-sex site featuring a uniquely British-flavored style we might call respectful gonzo." I think the URL imprinted on each model with an inked rubber stamp is symbolic of that approach. It's a clever way to keep the site's branding (literal and figurative) in front of surfers who encounter the photos on Tumblr and elsewhere, but it's also a way to deliberately objectify the models (because objectification can be sexy) without being gratuitously degrading. "Respectful gonzo" seems like a fairly descriptive term for this sort of finely-calibrated degradation and objectification.
Similar Sex Blogging: