March 7th, 2016 -- by Bacchus
The American women I have known who belly dance as hobbyists (and I've known several) have each had a quirky thing in common. At the drop of a sequin, or at the first hint of a risqué comment, or sometimes with no provocation whatsoever, any of them would deliver a stiff-necked and puritanical little speech about the venerable art of belly dance.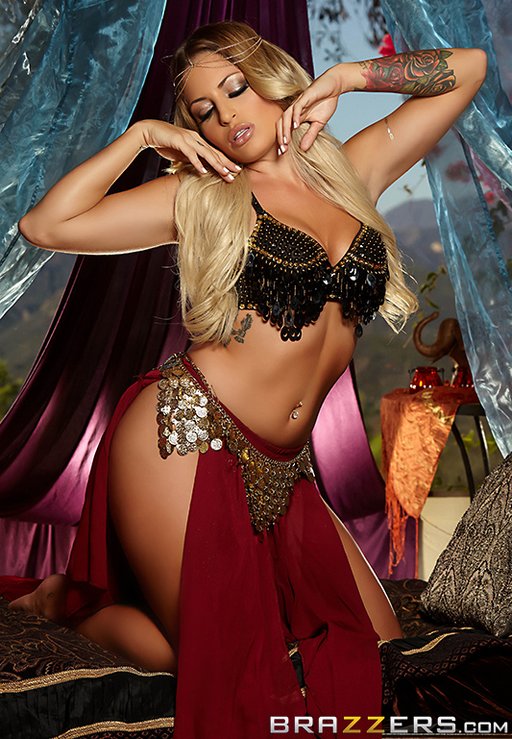 Belly dancing, they would proclaim, is an utterly non-sexual practice. What's more, they would have you know, belly dance "in its proper cultural and historical context" has nothing whatsoever to do with stripping, and even less than nothing to do with any of the more intimate models of sex-work. (These were 1990s women, though, so they didn't say "sex work." They said "prostitution", loading each syllable with disgust.)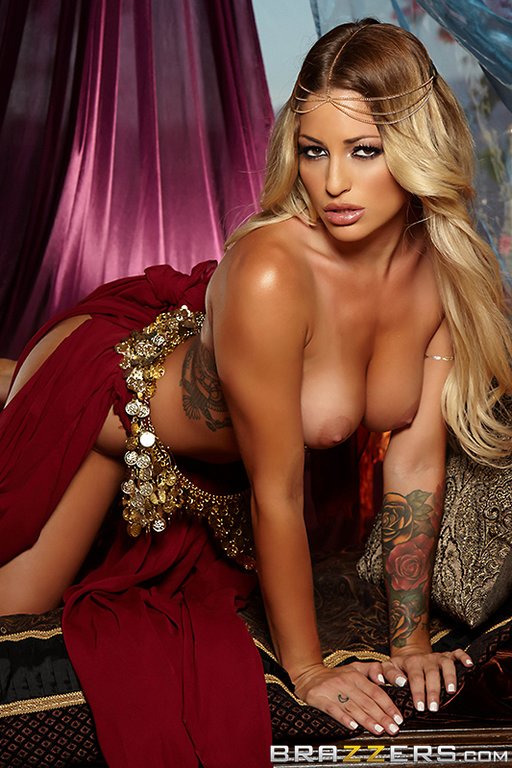 Festooned with their coin belts and sequined bras and tasseled shawls and fringed wraps and at least the proverbial seven layers of veils, any of these women could almost sell you this load of sex-negative codswallop. But when they'd go back out on the dance floor and start to shimmy, the spell would break. Whatever its "proper historical and cultural context" may be, belly dance with all of its artifices and accouterments is manifestly a time-tested and well-honed technology for raising and hardening the penises of men.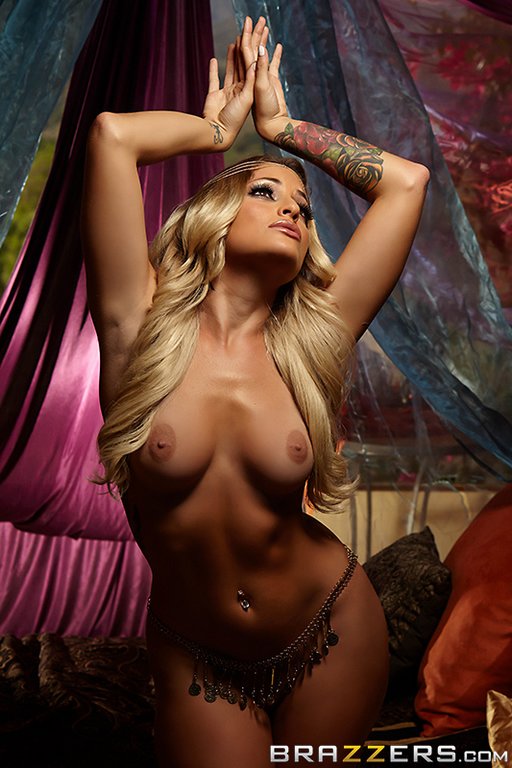 If you require further evidence of this straightforward proposition, I offer you the photographs illustrating this post. Our belly dancing model goes by the unlikely name of Kissa Sins, and as her photos make clear, she definitely does not view belly dancing as an art that's in any way distinct from its power to arouse!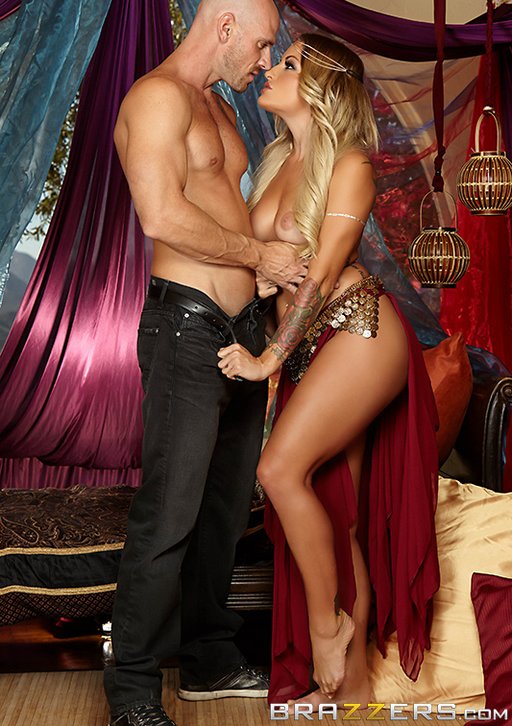 You can find Kissa's belly dance seduction and blowjob performance as the second-to-last scene on Happy Endings Volume 2 from Brazzers Studios.
Similar Sex Blogging: