September 12th, 2016 -- by Bacchus
My post a couple of weeks ago about VR porn attracted a little bit of attention within the VR porn industry. Not too much attention — nobody has sent me a free headset yet! — but I did hear from the people at WankzVR. WankzVR is one of the biggest of the studios that are now going balls-to-the-wall producing point-of-view videos for the new VR headset display technologies. They are embracing this new format as if it's going to be the Next Big Porn Thing, as indeed it might: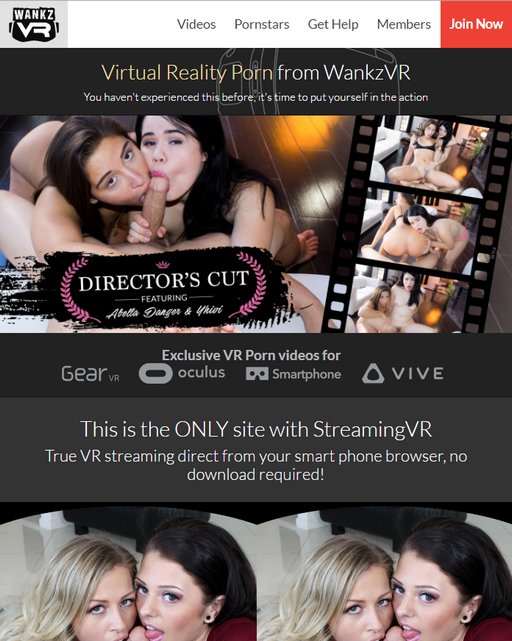 WankzVR has about sixty VR porn videos on offer, with true VR streaming so you don't have to download first. In their VR videos, you the viewer enjoy a unique first-person view as the star of utterly classic porn scenarios such as "landlord to sorority girls who pay rent with pussy", "employer of very accommodating French maid", "bored suburban MILF's lucky pool boy", "happy owner of a very plausible Slave Leia" and even "the only man Daenerys Targaryen still dreams of finding in her bed." That last is the plot of WankzVR's Game of Moans, starring Elsa Jean as an oh-so-happy-to-see-you Daenerys: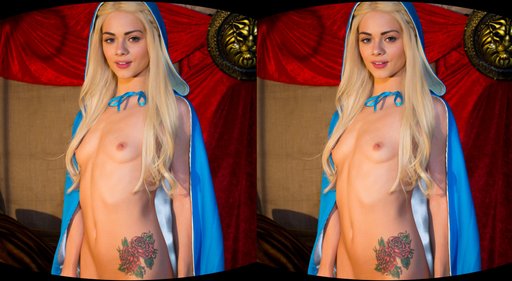 No visit to WankzVR would be complete without checking out their page profiling all of the pornstars in their videos. That page proves at a glance that major adult stars like Elsa Jean are not unusual at WankzVR. The page — actually they need four pages to fit everybody in — is a festival of pretty young beautiful faces that you have seen before. More than any other VR studio I've looked at, WankzVR puts the talent we already love into their new-technology productions.
In case you're still a bit unclear about the technology behind this wave of new VR porn and uncertain what the big deal about it might be, here's how WankzVR describes it:
First, we capture video in Stereoscopic 3D using the best available technology. This means that we shoot each video with two separate camera rigs that are set up to mimic the difference between what each of your eyes would see if you were actually there. When you playback a WankzVR scene, we deliver one of these videos to your right eye and the other to your left. The result is that instead of seeing a flat image like you would on a computer screen, what you see in the video has depth, just like in real life.

Next, we shoot the video with a field of view that is much wider than a traditional video and in fact is wider that what can be displayed on a full screen at any one time. This means that when you are viewing the center of the video, there is more going on around you that you can't actually see. Using the motion tracking technology built into today's smart phones and VR headsets allows you to actually look around and see what is going on in the peripheral simply by looking left or right, up or down.
From the first time I ever sat in a truly giant IMAX theater with the huge screen that entirely filled my field of vision, I have been a fan of immersive video experiences. I really can't wait to see what that's like with eye tracking. As far as I know, nobody ever shot porn for or displayed porn in the IMAX format. Fortunately that's not the case with headset-based VR technologies!

Similar Sex Blogging: