November 15th, 2016 -- by Bacchus
This image is credited: Feminist Art Program, Fresno State University, CUNT Cheerleaders, 1970-1971.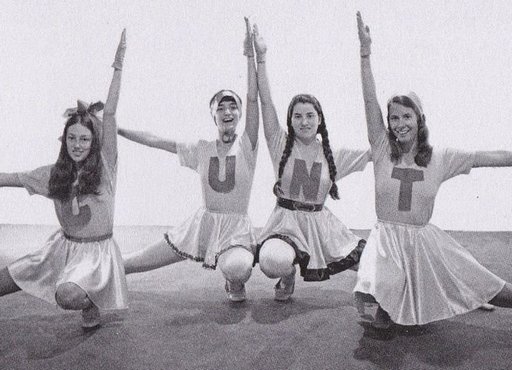 I couldn't turn up anything definitive about what in particular the FAP was trying to communicate with this image; the best information I found was this:
In 1970 Judy Chicago took a one-year teaching position at Fresno State University (now California State University-Fresno) and started the Feminist Art Program (FAP). Her and twenty-plus students – all women – held classes off campus (in former military barracks) and basically set up their own curriculum. Their focus was on developing a visual language to talk about their experiences as women and how gender had conditioned their lives.
Similar Sex Blogging: