July 17th, 2017 -- by Bacchus
The Tantus Cisco silicone dildo…just look at it! That's a lot of dildo: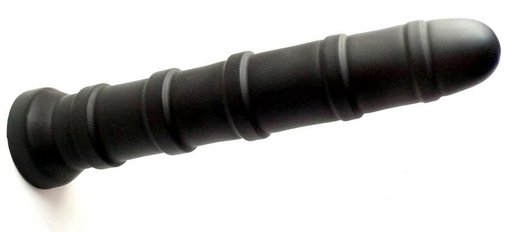 From the sales copy:
Cisco by Tantus is our prime anal toy for size-queens. If you're all about size, look no further! Cisco has over 10 inches of insertable length, plus a massive shaft of ribbed delight, with a rounded top and five rings of fun. The silicone Cisco is boilable, odorless, non-toxic and dishwasher safe.
You wouldn't want to insert a thing like that into anyplace you cared about without having plenty of lube on hand, so it's convenient that The Stockroom also sells the famous Elbow Grease lube literally by the bucket. It's not cheap when you buy it buy the gallon, but it is famous: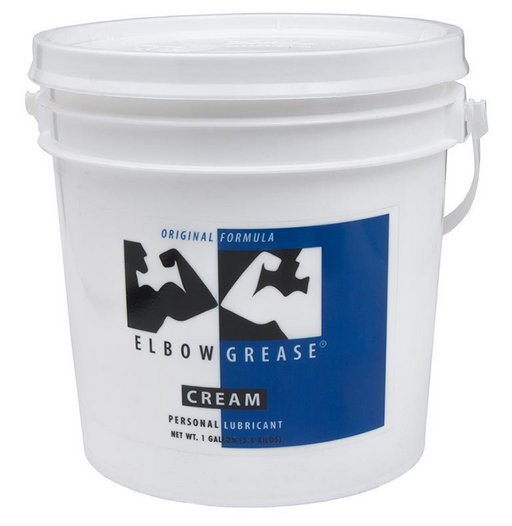 Like I said, this lube is famous:
Elbow Grease Original Formula has been formulated under strict standards to ensure the best quality possible. This mineral oil based lubricant is a thick cream; long-lasting for ultimate sensual pleasure. Elbow Grease is the oldest sexual lubricant on the market, dating back to 1979. It's been a best seller for years and will not disappoint. Use only with polyurethane condoms. Do not use with latex condoms.
Similar Sex Blogging: