August 8th, 2017 -- by Bacchus
Debauched Parisian blondes, who could ever tire of them? This is from Color Climax 101 (1979), which calls itself "The Original Hard-Core Sex Magazine" on the masthead: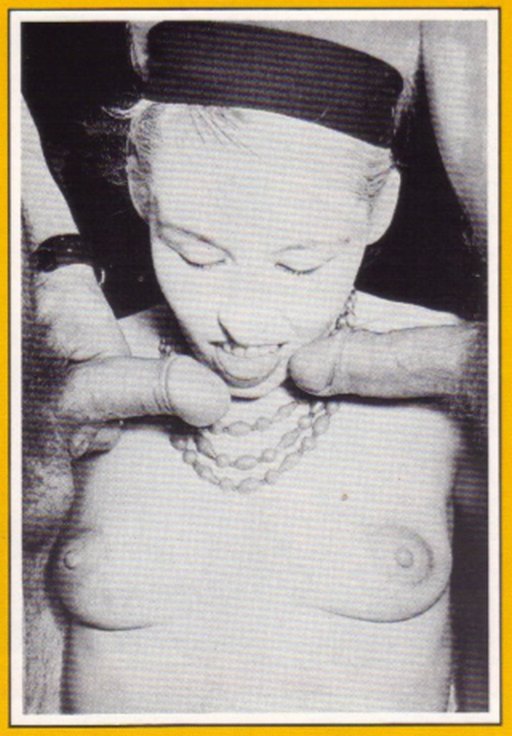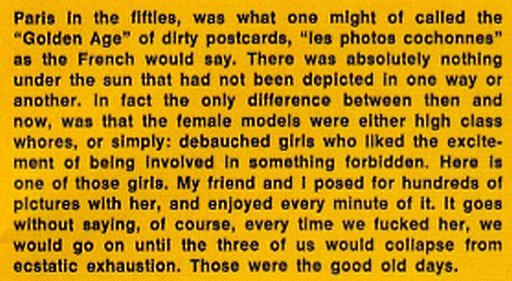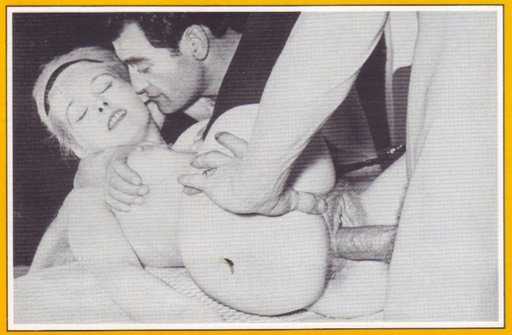 The text reads:
Paris in the fifties, was what one might of called the "Golden Age" of dirty postcards, "les photos cochonnes" as the French would say. There was absolutely nothing under the sun that had not been depicted in one way or another. In fact the only difference between then and now, was that the female models were either high class whores, or simply: debauched girls who liked the excitement of being involved in something forbidden. Here is one of those girls. My friend and I posed for hundreds of pictures with her, and enjoyed every minute of it. It goes without saying, of course, every time we fucked her, we would go on until the three of us collapsed from ecstatic exhaustion. Those were the good old days.
As near as I can tell from automated translation assistance, "les photos cochonnes" might be roughly translated as "photos of sluts", although the literal meaning of cochon is simply "pig".
Similar Sex Blogging: