September 9th, 2017 -- by Bacchus
In several previous posts here at ErosBlog, I've commented on the puzzling and sudden resurgence of cuckoldry in the American political imagination. What a long strange arc it has enjoyed! First, it was a driving fear in the era when male control over the sexual fidelity of women had greater consequence in the realms of heredity, property rights, money, and status; then it was a slowly-dwindling sexual fetish; and modernly, in its resurgence, it's primarily a political insult suggesting unmanly weakness.
Now comes Ta-Nehisi Coates with the suggestion that "cuck" as a political insult has a racial component to it:
Trump's rise was shepherded by Steve Bannon, a man who mocks his white male critics as "cucks." The word, derived from cuckold, is specifically meant to debase by fear and fantasy — the target is so weak that he would submit to the humiliation of having his white wife lie with black men.
I am not bold enough to challenge Coates on any matter having to do with race in America; he is a towering intellect whose facts — so far as I have ever been in a position to know — are solid. But this notion that "cuck" denotes a racialized cuckoldry is new to me, and I would very much like to know what Coates' evidence for it is. But in truth, I can't think of any way to just ask without becoming that terrible sea lion: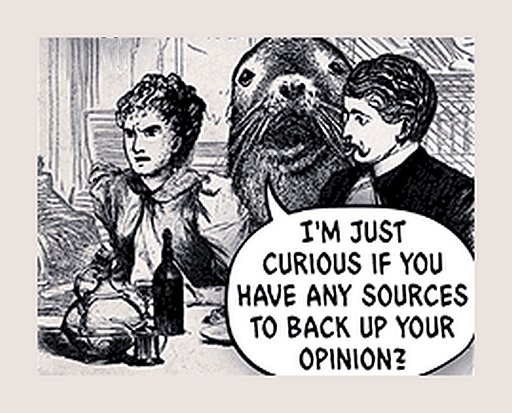 If you told me that Coates had a file folder as thick as my wrist full of racialized "cuck" usages from Bannon and his alt-right trash fire cronies, I wouldn't bat an eye, anyway. Just because I've never seen a thing doesn't mean it doesn't exist. Even as I admit to a suspicion that Coates is double-counting offensivenesses here, I've got to wonder: have I just done too good a job of keeping alt-right nonsense out of my filter bubble?
Similar Sex Blogging: