January 26th, 2018 -- by Bacchus
Via Bondage Blog comes word that in 1921 they were jailing flappers for not rolling up their stockings properly: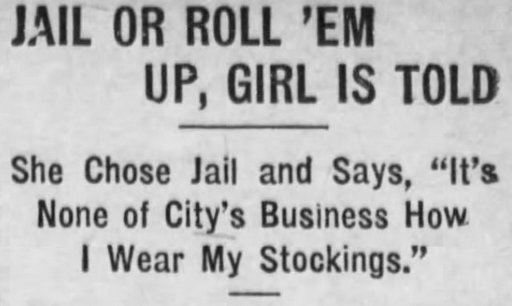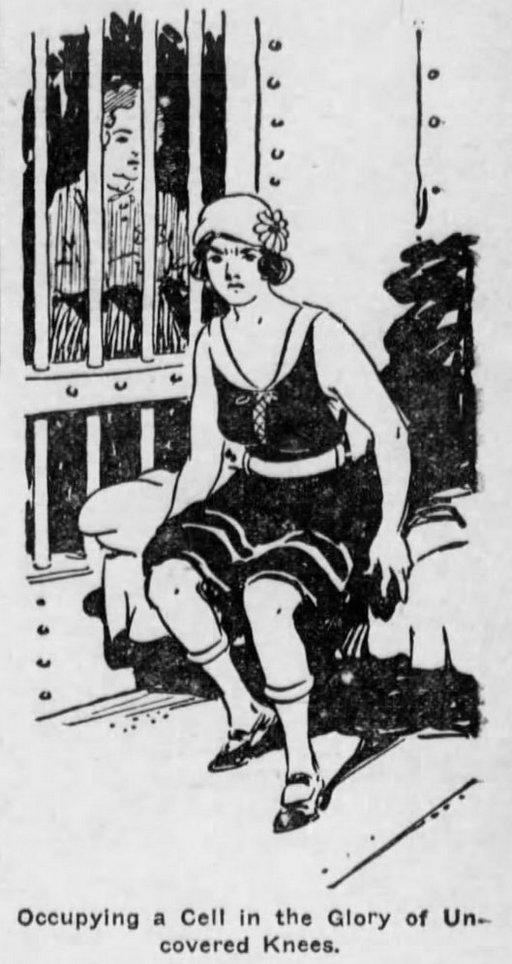 The full story, of course, is more complicated and interesting. The clippings above appeared in The Jacksonian in Cimerron, Kansas, but according to additional press accounts summarized in Posing A Threat: Flappers, Chorus Girls, and Other Brazen Performers by Angela J. Latham, the woman in question was a resident of Los Angeles, arrested in Atlantic City after wrangling physically and by all accounts rather successfully with a beach cop who took issue with (among other things) her bathing attire. Her name was Louise Rosine and she was described as looking "as powerful as Jack Dempsey." She further expressed her contempt for local attitudes about body nudity by disrobing entirely once she arrived in jail, forcing the jail authorities to defend themselves from her body presence by pinning up sheets in front of her cell.
Similar Sex Blogging: