November 23rd, 2018 -- by Bacchus
I did not watch the Thanksgiving parade on television yesterday, but I understand that a musical drama performance that was part of the broadcast included a same-sex kiss that has begun to erode the fabric of our society. Or, at least, that's what the noise factories of conservative twitter and cable news would have us believe.
To my way of thinking, that makes today a good day to feature this same-sex kiss from the recent Everything Butt / Kink Unlimited shoot titled Holed Up: London River Anally Trains Her Whiny Protege Anna De Ville: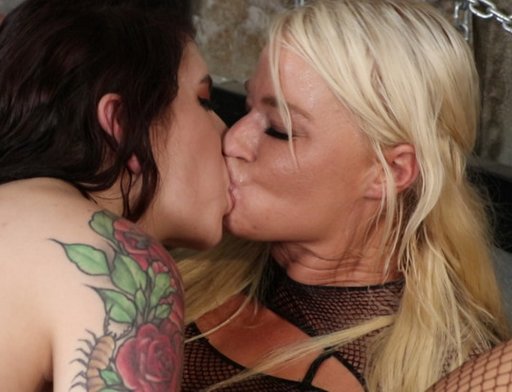 But you know what? I'm not convinced that kiss is quite socially destructive enough, so I am going to publish another one from the same shoot! Here's Anna kissing London's big black lady-cock. Burn, society, burn!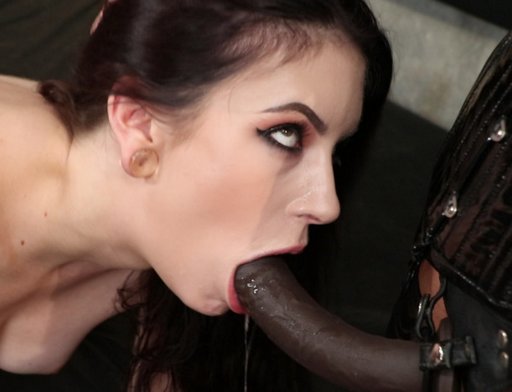 Similar Sex Blogging: