April 7th, 2019 -- by Bacchus
We might wish for better clarity and color fidelity in this 1960s photo of two young women using the girls' shower in an athletic facility, but how many such photos from that era do we have to be fussy about? Not so many, really: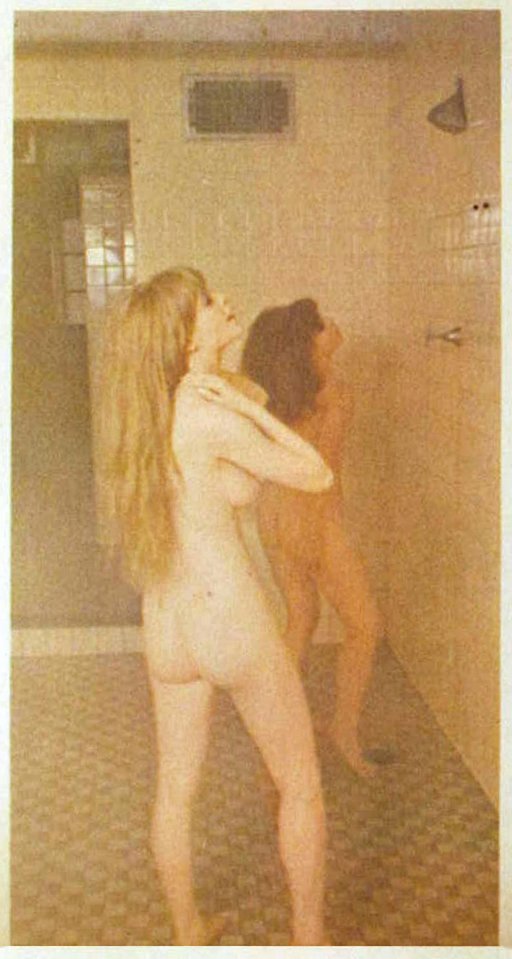 In truth, despite a page of nonsense and blather from the house magazine writer about the photographer getting "a sneak peek" into "a coed locker room", it looks to me like Daring magazine simply bought a small photo set from some photographer, probably a student, who took his own two models into a campus athletic space that was otherwise not in use. The pictures appeared in the October 1969 issue.
Similar Sex Blogging: