December 11th, 2020 -- by Bacchus
Did you ever wonder how an ambitious young porn starlet learns to do those energetic deep-throating blowjob scenes without tossing their cookies during the high-speed throat-fucking? I mean, it's a physical skill, not an innate talent. Apparently you can learn it. Which means, there's a role for a personal trainer who holds your head and helps you maintain tempo: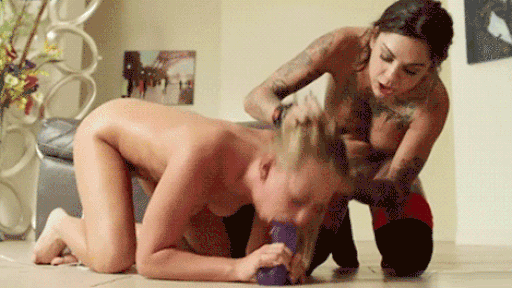 This .gif used to circulate on tumblr but I don't have an original source for it.
Similar Sex Blogging: