January 10th, 2006 -- by Bacchus
Remember the sex melon? While, now there's another one: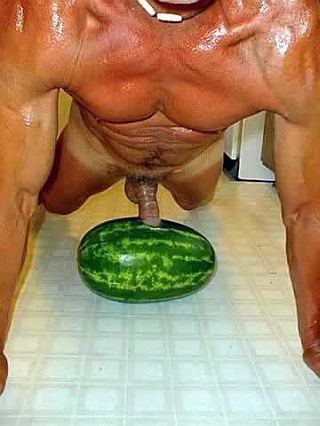 Yeah, yeah, I know, these are hardly the first melons in the world to have suffered indignities in the name of male sexual self-gratification. I suppose it's the thought process leading up to photographing the deed that I'm wondering about.
Similar Sex Blogging: