October 5th, 2007 -- by Bacchus
He thinks he's sooo smooth. Hell, he probably thinks he invented the old "I'll show you how to ride a bicycle as an excuse to run my fingers all over your pretty butt" routine.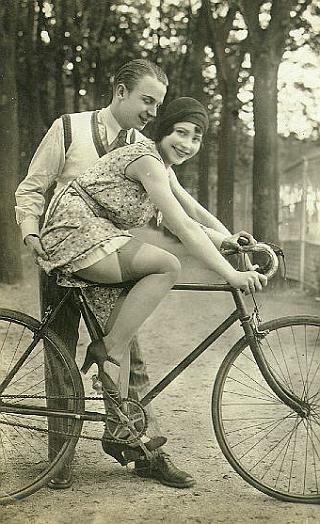 Meanwhile, she has him exactly where she wants him.
From alt. binaries. pictures. erotica. vintage.
Similar Sex Blogging: