October 27th, 2009 -- by Bacchus
The whole commercial femdom kink is obscure to me because I'm basically in the Bitchy Jones camp regarding it; although I "get" the idea of domination and submission as potentially hot whichever way you draw the power arrows, I'm left cold by the memes of worthlessness and humiliation on the part of the submissive. Although these memes appear often in female-submissive porn, they are not universally seen as essential to it, and you can find plenty of porn that eschews it; whereas commercial female-dominant porn still pays homage almost universally to the idea that a submissive man must be some sort of worthless sniveling worm. Maybe that's what the paying customer wants, and if so, may he take pleasure in it; but I don't understand it well enough to represent it fairly here, so I usually don't try.
The new Divine Bitches site from Kink.com may nonetheless be of interest to ErosBlog readers, because like the Men In Pain site it replaces and incorporates, it looks likely to feature some very attractive models and stylish erotic photography. (I've shared Men In Pain photography on ErosBlog at least half a dozen times before.) You don't need to agree with the Divine Bitches front page (where it says "just visiting the site, men acknowledge that they are worms, and accept the absolute truth of female supremacy") to appreciate beautiful pictures of strong women: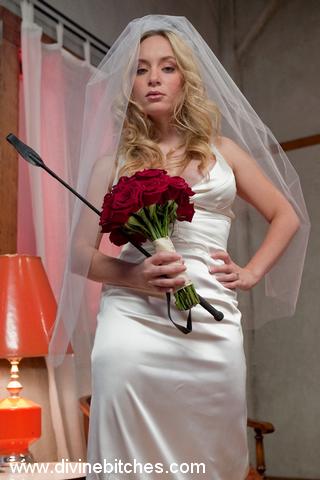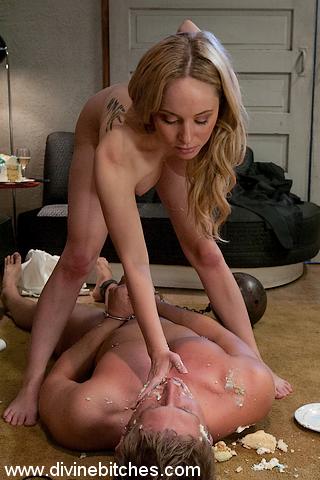 Pretty pictures aside, though, the reason for this post is to let you know of a freebie. To launch the Divine Bitches site tomorrow, Kink.com is running a free live show at the site. "Free" is the price everybody loves on the internet, and the free live show is scheduled for 1:30PM (Pacific) on Wednesday. Enjoy!
Similar Sex Blogging: