July 10th, 2010 -- by Bacchus
Sorry, weedy kids, that's not some sort of nifty illuminated vaporizer she's smoking. Nope, she's got a mouth full of the purest kinkiness in the form of glass-encased plasma, courtesy of Wired Pussy: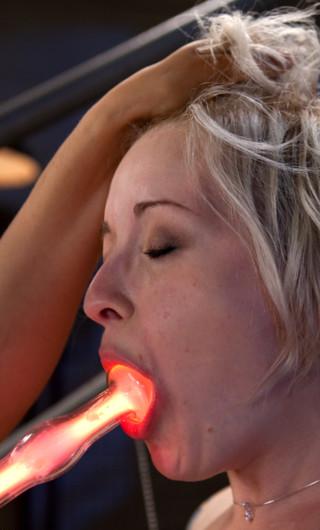 And speaking of pussy, would it be crass to point out that her mouth is not the only place that the highly-charged electrode gets put, in the photoset from which this photo is taken?
Update: I found you a free two-minute streaming video of that electrode in action. It's pretty hot stuff, literally and metaphorically!
Similar Sex Blogging: