March 3rd, 2012 -- by Bacchus
Well, this announcement is a little bit awkward for a man who doesn't believe in sluts.
Via the Electrosex Blog we find out that Kink.com's newest site is an electrosex/electroplay site called Electrosluts. Here we see electroslut Mallory Malone wired up and about to be played like an electric organ. Or maybe like a theremin? Something noisy, anyway: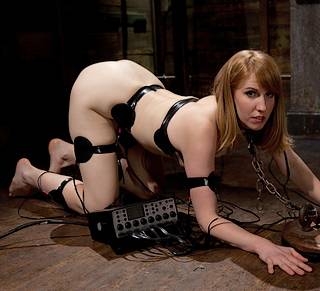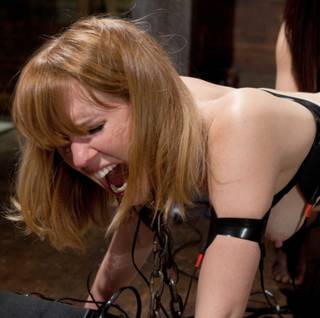 From this photoshoot.
Similar Sex Blogging: