March 18th, 2013 -- by Bacchus

I Will Track Down The Source Of Your Favorite Adult Photo Or Art And Research It For $5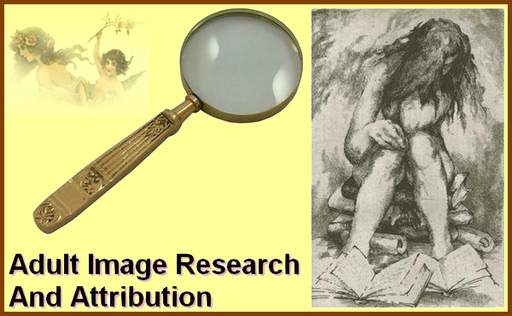 I'm going to try a little experiment. Maybe some of you will enjoy it.
The thing is, over more than a decade of sex blogging I've gotten really astonishingly good at tracking down obscure bits of porn and finding attributions for it. I'm not talking about just doing an image search and feeling smug when I find what I'm looking for, oh no. I'm talking about using Google Image Search and TinEye and the other image search engines to develop leads — a file name, an artist nickname, a cryptic caption on a Tumblr — that I can then plug back into Google to develop more detailed information. Often, this is an iterative process with many wrong turns and dead ends. In the extreme cases, it can require a complex research trail that involves Google Translate, wailing siren noises from my malware protection software, and the accidental seeing of images that no brain bleach can ever remove from my mind's eye.
But, what is it good for?
It amuses me. But it's time-consuming. And it's not like "expert porn researcher and attributionist" is a marketable skill.
Or…is it?
Hence the experiment. I've got mad porn search skills. You've got porn images that you love, but you don't know who made them or where to find more like them. (Don't you? Doesn't everybody?) And then there's a nifty little web outfit called "Fiverr" that's like eBay for small tasks. So, why not rent you my mad porn-search skills for five bucks PayPal?
Hey, it's worth a shot.
Similar Sex Blogging: