January 8th, 2015 -- by Bacchus
I am not here to be critical of the fetishes of others, no, not even when they enjoy disembodied rubber pussies. The most I'll say is that the erotic utility of these items seems low to me. But I believe I am allowed to be amused by the latest going-viral image promoting an alternative use for the things as handy kitchen towel holders: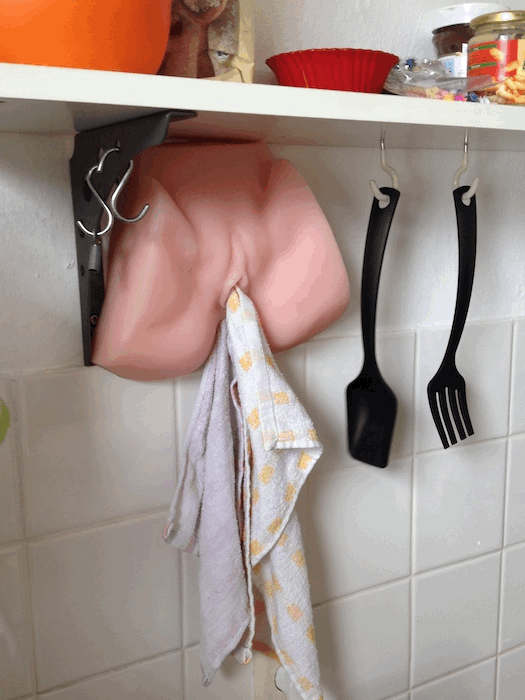 Sadly, I could not track down an original source for this .gif, though it's been all over social media since the middle of 2014.
Similar Sex Blogging: