June 12th, 2015 -- by Bacchus
She thought she was delivering a steak to his place of business. He decided to make a dinner date out of it, in his inimitable lord-of-the-dungeon style. One large bowl of oatmeal later, what they had was a big old BDSM feeder/feedee mess!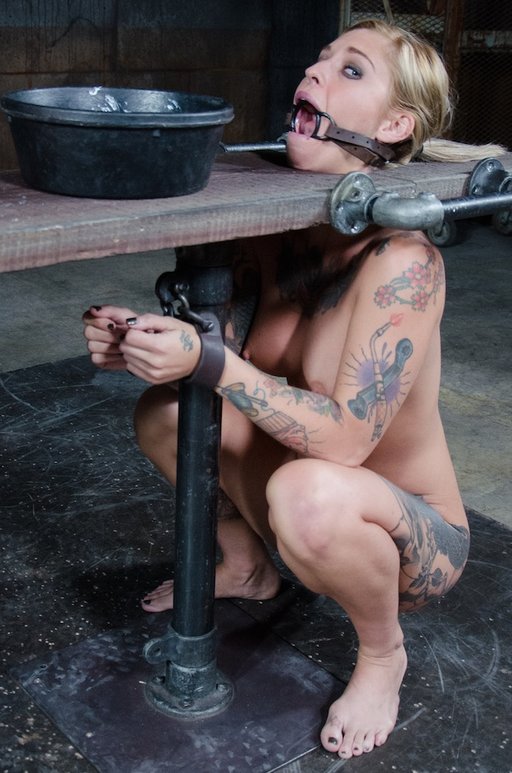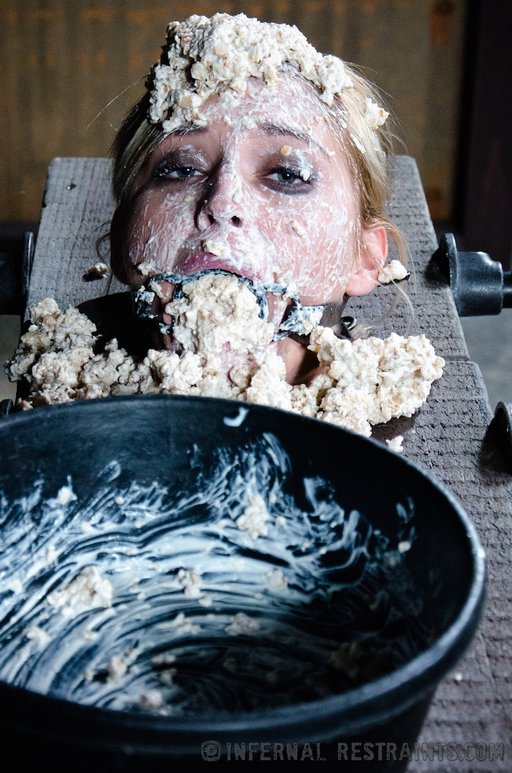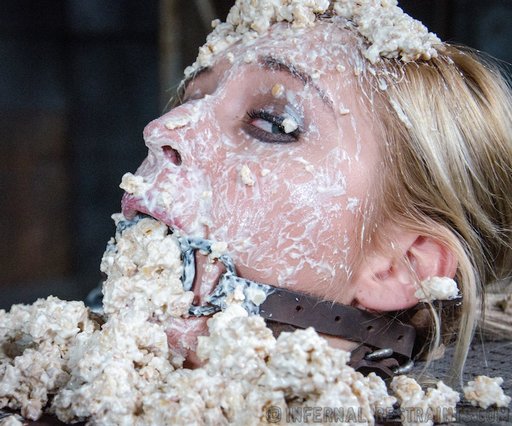 Now he's making noise about dessert, and showing her a gallon tub of ice cream. She's thinking "No thanks, I couldn't possibly eat another bite!"
From the most recent update at Infernal Restraints. The woman who does not like oatmeal (not on her head, not in a bed) is Kleio Valentien.
Similar Sex Blogging: