February 3rd, 2017 -- by Bacchus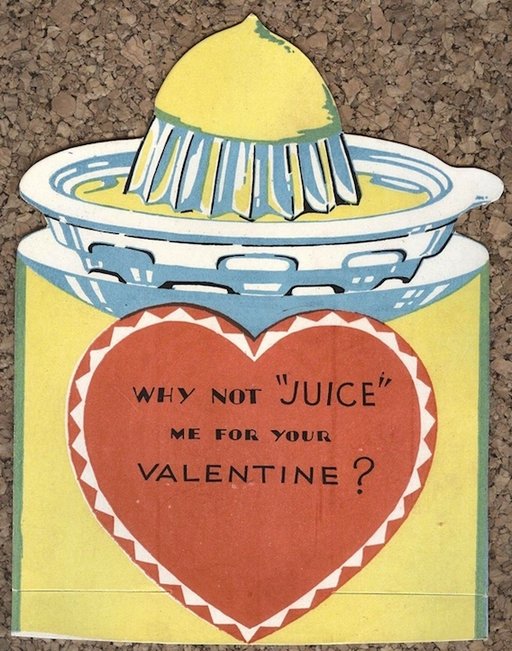 Well, now. It's not every day that a fellow gets an offer like that!
A long time ago there was a nubby glass dildo with an offset knob on the base so you could rotate it easily while inserted. It was called "The Juicer" and I'm here to tell you, it really works, especially if you get that ridged head up against her G-spot just right. For some reason though, the Stockroom now calls it The Rotator: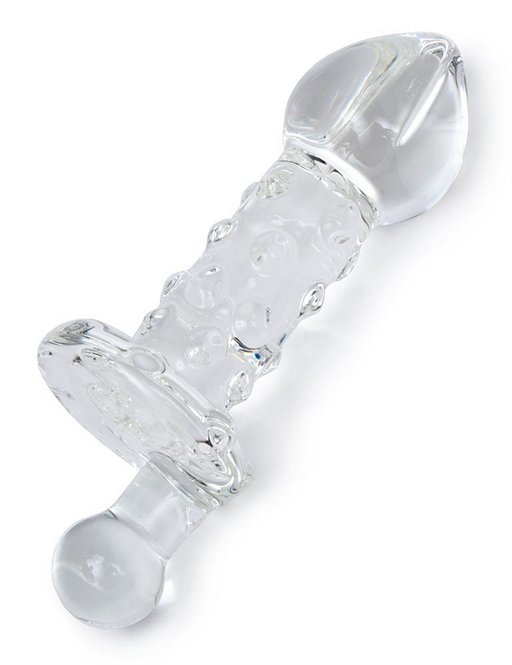 Sadly, it's not part of this year's Valentine sale, though there's plenty else on offer.
The vintage Valentine card comes from this gallery at Dangerous Minds.
Similar Sex Blogging: