February 28th, 2017 -- by Bacchus
When I was a much younger man, "carpet munching" was a somewhat-derisive term for eating pussy (pussies were likelier to have hair in those days) and for whatever reason "carpet muncher" was a derogatory term for a lesbian (I never heard it applied to a man, oddly enough). I can't say quite why this vintage photograph of a woman in firm and pleasurable control of her dining situation and her floor coverings reminded me of those ancient slangs: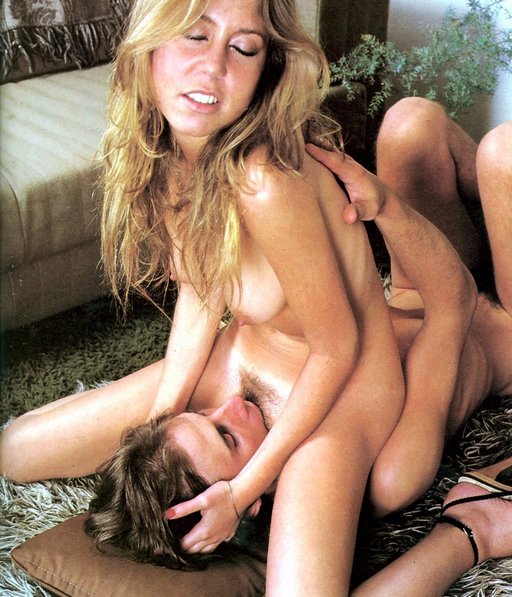 A bit of digging turned up the information that the photo is probably from a Showgirl Superstars magazine identifying our lady as Sue Pearlman, who is perhaps better known as Tawny Pearl, under which name this photo is most widely identified across the porn web. As you might have suspected anyway from facial structure, another photograph of Sue/Tawny getting boned on the same shag carpet suggests that our diner in the instant photograph is in fact a dude. His name did not turn up in my research.
Similar Sex Blogging: