March 7th, 2017 -- by Bacchus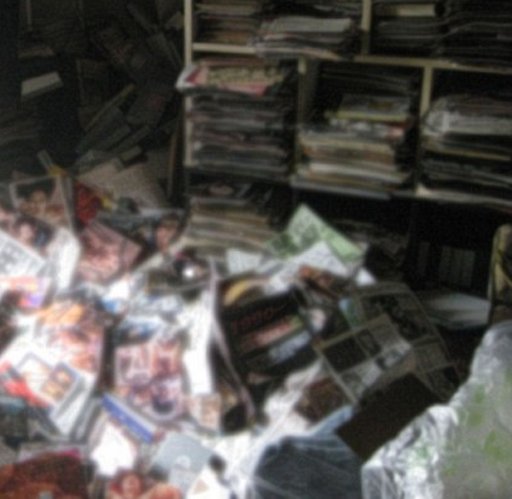 I was already unimpressed by the salacious tabloid treatment of the hoarder in Japan found dead in his apartment along with his giant porn collection; there are just too many gratuitous and unsourced adjectives that were clearly placed in the story just to make the man a figure of unhappy fun. So I didn't trust the story. Nor was I impressed by the "you had one job" leakage of the story by a worker on the team hired to discretely clean up the mess by the embarrassed family — or such was the tabloid implication.
But then Violet Blue pointed to a Gizmodo story pointing out that the tabloid treatment (widely viralized everywhere) was pretty much totally fake, especially in the most lurid detail, which had the man crushed to death by his own porn collection. Gizmodo has the original Japanese-language news link and I'm relying on their reading of it reinforced by Google's machine translation, but the real story appears to be:
1) The man was a hoarder and he did own six tons of porn magazines;
2) He died of cardiac arrest;
3) He fell on top of a thick scattering of magazines or magazine clippings, such as you would expect in any hoarder house you would see on one of those notorious TV shows;
4) No magazines fell on him;
5) He was not crushed or buried by porn or by anything else.
Hoarding is a terrible disease in its worst manifestations, and sometimes it does kill. But this was not one of those times. The porn was just a salacious detail in a local "Lonely man dies alone of cardiac arrest" story.
Similar Sex Blogging: