January 18th, 2018 -- by Bacchus
The floral wreath around the tip of this strap-on dildo is intended, I imagine, to suggest that it is an award-winning tool, to which accolades are presumably due because of many fine orgasms skillfully and diligently delivered by means of its good offices: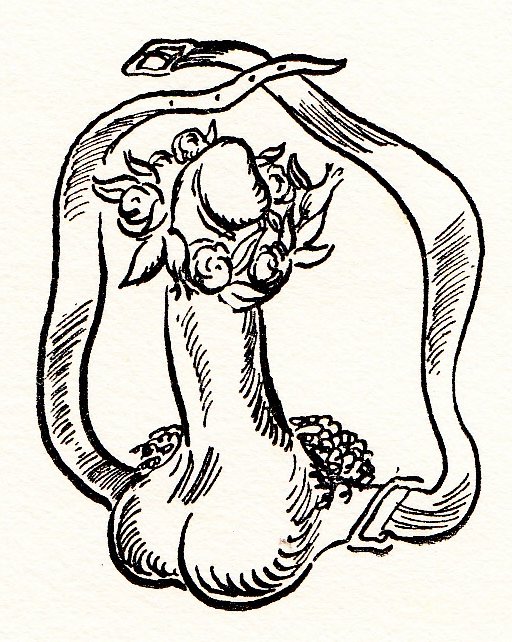 The artwork is one of those ornamental publishing details that used to appear throughout the pages of better-quality books. This one appeared in an edition of Pibrac: Quatrains érotiques de Pierre Louys. According to the source I've linked, the artist is not known for certain but is said by at least one source to be Berthommé Saint-André.
Similar Sex Blogging: