February 11th, 2023 -- by Bacchus
I have one question and one question only about this photograph. During the posing and shooting, precisely how much body hair (pubic and otherwise) got caught in the pinching coils of that spring-loaded exerciser? No art without pain, I guess!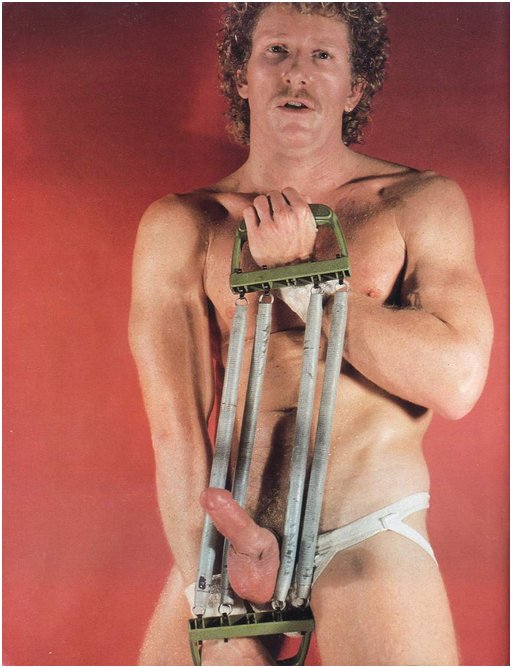 Photo features Jesse Fairweather in the 1985 magazine 4-Play, and it comes to us (of course!) from BJ's Gay Porno-Crazed Ramblings, which deserves a special shout-out for being the only currently-active sex/porn blog I know about with archives that are even older than ErosBlog's. Let's hear it for multi-decadal persistence!
Update: When I wrote that I was thinking about another old-timer sex blog I wanted to check to see if they were still with us but I was blanking on the name. The classic "do something else and it will come to you" memory trick finally worked! It was Vikki at Her Desires, whose archives go back to 1999 and who had four posts in 2022 after a long hiatus dating back to 2007, which explains how she fell out of my memory.
Similar Sex Blogging: