July 20th, 2005 -- by Bacchus
The shirtless rogue in this picture really knows how to steal a kiss. Tying up the pretty girls may not be politically correct, but it seems to be working for him: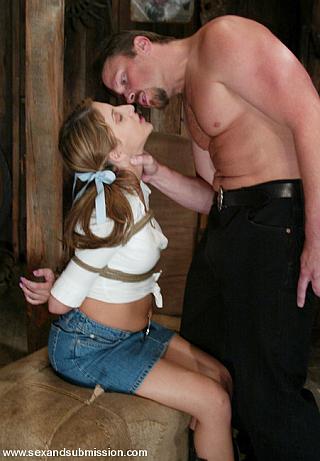 Of course, the next thing he's going to do is unbuckle that big belt buckle. And then she'll be kissing something else.
Picture courtesy Sex and Submission.
Similar Sex Blogging: