March 11th, 2013 -- by Bacchus
The surroundings are opulent to the point of excess. (Have you ever lain upon a bear rug? It feels very nice indeed, but rather hard to clean.) Her cheerful smile as she counts that generous handful of gold coins only reinforces the impression of opulence: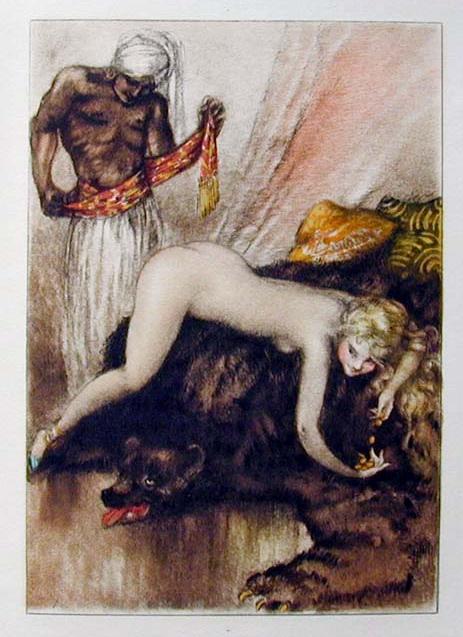 The artist is Louis Icart, and this is apparently one of many etchings from the book Le Sopha.
Similar Sex Blogging: