August 30th, 2013 -- by Bacchus
If the discomforts of sex in the shower register in your sexual wiring as a feature rather than a bug, perhaps you need some sexy shower-sex cuffs (waterproof with "industrial-strength" suction cups) so that you or your favorite submissive can be detained in the wet for just a little bit longer?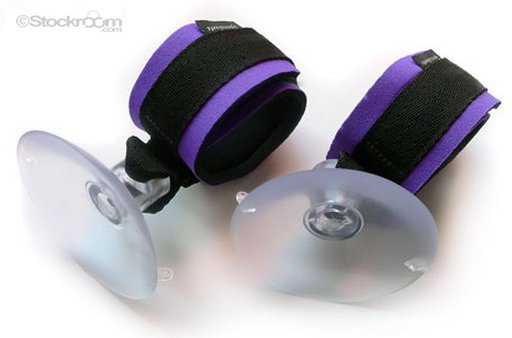 And for an extra clean-but-kinky weekend, maybe you also need the Classic Clyster Enema Syringe? Enjoy!
Similar Sex Blogging: