April 16th, 2014 -- by Bacchus
I can only assume that furry games, puppy play, pony fun, and animal role-play in general must be getting more mainstream, given the fact that The Stockroom's latest list of new products includes four new animal-tail butt plugs. Four new furry tails, plus the Bad Puppy Butt Plug with embedded steel dog-chain leash: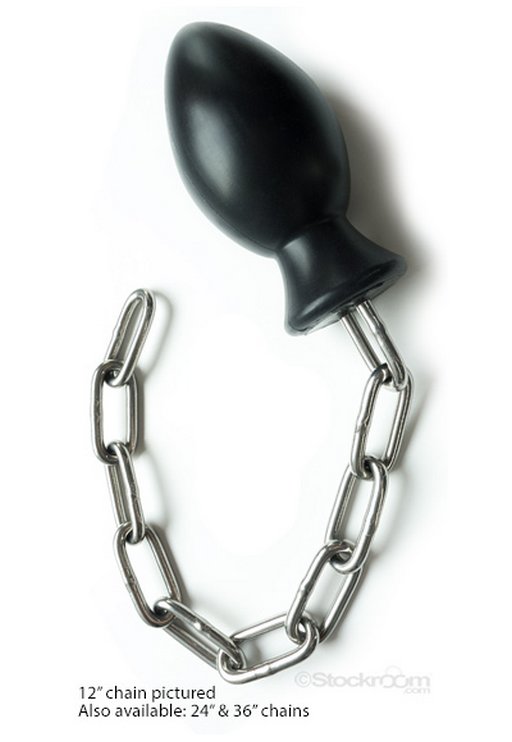 With the Bad Puppy Plug you can keep your partner leashed up and ready for the pound. To start things off, this butt plug is plenty thick for an intense filling feeling. It's made of silicone, so it's flexible yet firm, and easy to clean after messing around.

What makes this pup special is the stainless steel chain link extending from the end, opening up countless possibilities. Restraint is an option if you attach the chain to some immobilizing device, puppy play with a leash attached gives a Dom a new way to keep control, and solo users will even enjoy the different sensation of having the chain's weight pulling on the plug.

Three different lengths of chain are available, so you can give the sub who wears this as much or as little freedom as that little runt deserves!
Similar Sex Blogging: