April 18th, 2014 -- by Bacchus
I was not the first to speculate about the future promise of 3D-printed sex toys. But I was a little bit surprised to find some printed sex toys actually being offered for sale, like this Mechanical Animal from Frisky Beast: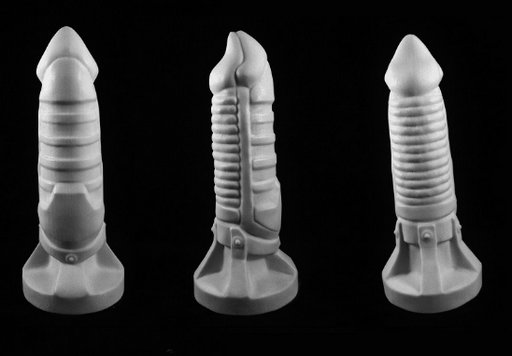 Sadly, there's nothing on their site (that I could find in a fast search) about the material they are printing these toys with. If you're fussy about what you stuff inside yourself and others (which you probably should be) you might want to ask them about it before placing an order.
Similar Sex Blogging: